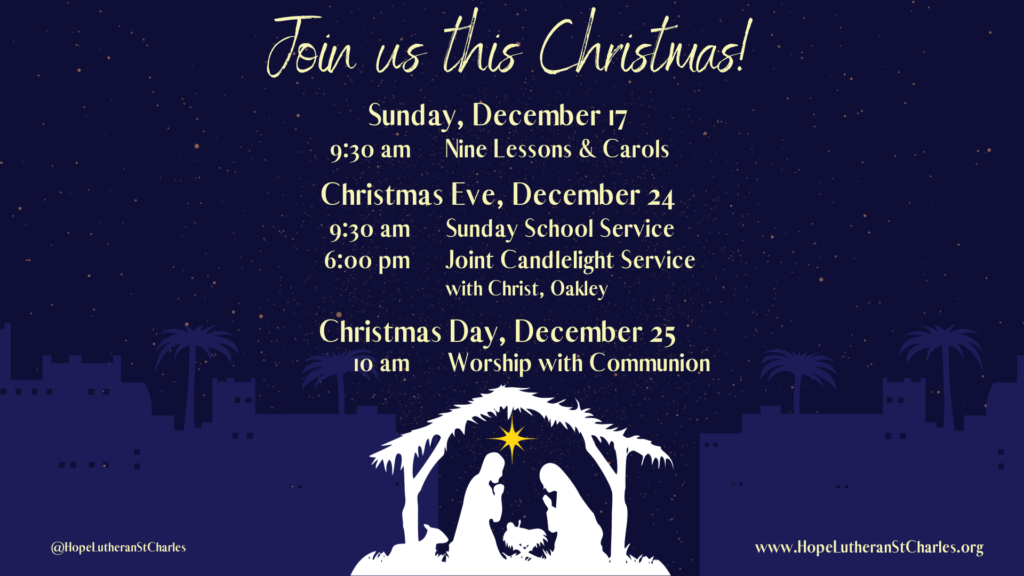 Sundays at 9:30 am
(our temporary service time)
Sundays at 10:45 am
Sunday School (Pre-K through 8th Grade)
Adult Bible Class
(Will Resume in January)

About Our Church
God's Word is at the center of everything we do here at Hope. In God's Word and Sacraments, He brings us to faith in Jesus Christ our Savior. He strengthens our faith and keeps us in that saving faith. The Word confronts our sin and shows us the forgiveness of sins that is ours through Jesus.
God's Word is what guides us in our daily walk with Jesus. He leads us and often carries us in His loving embrace.
May God continue to bless and comfort us by His life-giving Word.